Rosenbaum talks about returning to Lex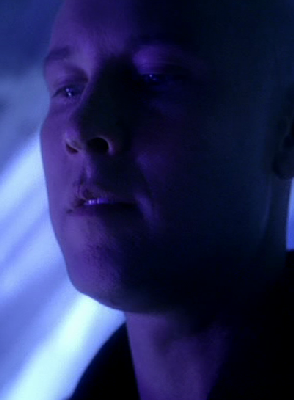 After seven years and 160 episodes, Michael Rosenbaum thought he was finished portraying diabolical villain Lex Luthor on "Smallville." Even though that was three years ago, the fans had been clamoring for his return ever since.
Rosenbaum finally relented, agreeing to appear in the two-hour CW series finale on May 13.
"I just felt like it was the right thing to do," said Rosenbaum, a Castle High School and Western Kentucky University graduate.
"I felt the fans created the show and they followed me at such a level that I couldn't say no. I was starting to hear voices. I felt after 160 episodes, that was it. But the fans didn't think so. I'm doing it for them. I've got to make the fans happy. Lex is an integral part of the show. No one expects a show to last 10 years. I gave them seven years and I thought it was pretty commendable. Now it's been on three more years. Clark is starting to look like he's in his 30s."
Lex and Clark Kent, portrayed by Tom Welling, are expected to meet in a final showdown.
"Obviously there's unfinished business between Clark and Lex that have got to get resolved," said Rosenbaum, who left the show three years ago for personal reasons. "Our future is depending on it."
Unlike his earlier appearances, he plans to wear a bald cap.
"There are other projects that I am working on that require hair," Rosenbaum said, laughing. "It takes four months to grow back."
2 Responses to Rosenbaum talks about returning to Lex