Is Michael Team Durbin?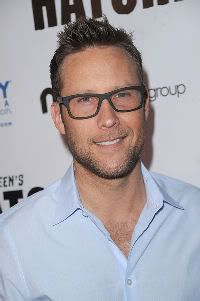 Michael was at the recording of this week's American Idol with his friend Dax Shepard. He looked so handsome sitting behind the judges and as always really enjoyed a live show. But I think we know which contestant he is behind…James Durbin is the resident rocker often doing classic rock songs and here is further evidence:
— Celebrities in attendance included Sir Anthony Hopkins, Kelly Preston, "Parenthood's" Dax Shepard and "Breaking In's" Michael Rosenbaum. Shepard and Rosenbaum were completely in to the show and seemed to like Durbin the most.
— During Durbin's second performance, Rosenbaum stood up and told everyone in his section to stand up, yelling "Come on!" "Smallville's" Lex Luthor is on your side, Durbin. You can't lose now.
Source: blog.zap2it.com – American Idol which contestant made the audience cry?